Tulsa Logo Design, Branding and Graphic Design Expertise.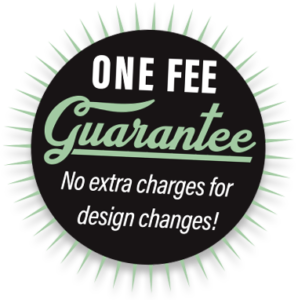 Get Your Company Logo Designed Fast – for One Guaranteed Price.
IdeaStudio is a specialized and experienced logo design firm located in Tulsa, Oklahoma. Since 1978 we have been designing distinctive company logos that stand the test of time. We also develop complete brands, website designs, business cards, print ads and more. Our clients tell us we are easy to work with, focused and efficient. They especially appreciate our ability to charge one price for a project versus charging by the hour. That helps them stay within their budgets and feel confident they'll get a great end product for the price, without any surprises
Company Logo Design
IdeaStudio is Tulsa's leading company logo designer. We have created hundreds of effective logo designs and brands for startups, small businesses and large corporations – as well as non-profits throughout the United States. Not only can we design your logo, but we can also help you name your business, product or service.
Local Graphic Design
Once your logo has been created, we can provide high quality graphic design services. Capabilities include business cards, brochures, catalogs, printed publications, pocket folders and other marketing tools. Online capabilities include WordPress websites and social media strategies.
No Charge for Logo Revisions.
When we design logos for clients, we stick to the budget – even if there are design changes requested during the development process. If we didn't hit a home run at the first logo presentation, we will continue to adjust, revise and perfect the logo concept as many times as it takes until our clients love it – for no charge. That helps clients stick to their budgets.