Contact your Tulsa logo designer today.

IdeaStudio is Tulsa's most experienced and respected logo designer. Located in Tulsa, Oklahoma since 1978, we have always been committed to providing attentive, responsive and reliable graphic design services to companies and organizations of all sizes. If you're ready to develop the best looking – and performing – logo for your business, IdeaStudio is ready to get started.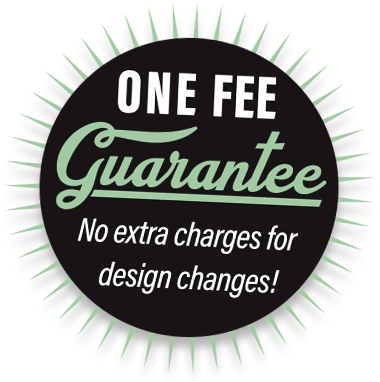 ---
How we Work: IdeaStudio works on appointment only and can meet in-person in the Tulsa area or via Zoom for clients who are farther away. We believe in attentive, professional customer service and our logo designer works very closely with our clients in order to provide the best possible logo design possible. Once the logo is complete, all files are provided to the client and are 100% owned by the client.
Pricing: IdeaStudio provides a single, guaranteed fee for a complete logo design. That means no matter how many changes a client requests during the logo design process, there will not be additional charges! We work until our clients have a logo they LOVE!
We accept payment by cash, check or major credit cards.
Timeframe: Logo design projects typically take between 2 and 4 weeks to complete. In some cases, the process can be done in less time than that!
Simply give us a call, send an email or fill out our quote form to begin the process.